I promise, I'm not slacking on installing the doorbell. Problem is, we need help finding a doorbell. It needs to be the wired kind, and non-lighted. We prefer a mod looking one and Marc (the metal snob) insisted that it is either brushed stainless or brushed/satin nickel.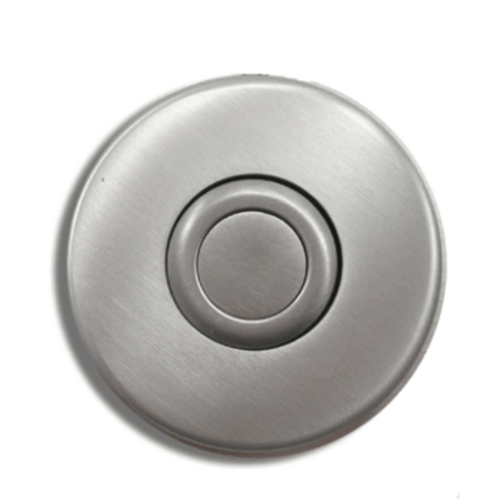 I like this one ok, but with shipping it is $40, which I find ridiculous when you can buy doorbells for $4 at Lowes. But don't get me started on that, or I'll be forced to reenact the embarrassing fight that Marc and I had in Lowes last weekend.

With the horror that is our house, who could have guessed that the biggest fight since the 30th-birthday would be over a $4 doorbell. I think the preparing food in a "kitchen" with one plywood wall, 1/2 a ceiling and a hot plate that can't boil water is finally getting to me. (Sometimes, I just need pasta, ok?)

Anybunny, please help us find a doorbell before we have to go back to couple's therapy or I maim a home improvement store employee. I'm leaving it in your hands.