That almost rhymes right? (Wow, I got the spelling of "rhymes" correct on the second try. Must be my lucky day!)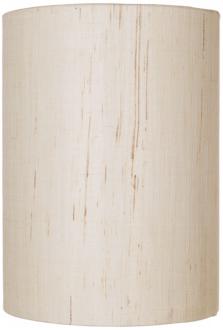 I ordered
the lamp shades Wednesday from lampsplus.com
and they shipped yesterday for delivery Tuesday. I'm pretty excited! I ended up going with the smaller shades which I think will accent the slender neck of the lamp. They are even sending me a free shade harp, whatever that is.
This weekend we are going to try to wrap up some things. I really need to clean out the junk room. You can't even walk in there because I threw all the clothing swap leftovers and other things in there when I was cleaning for the Halloween party. Marc wants to finish the two new door thresholds and we both want to get some of that window film up on the downstairs windows.
Also on the list is of course, a target diaper run and a jaunt to Best Buy? Walmart? Target? to look at new flatscreen tvs that my parents *might* get us for Christmas to go along with the Apple TV that Marc's parents are getting us! We might have a real, functioning tv system soon!
Good for us, bad for the already slow renovating process.